Posted By: | November 26, 2020 |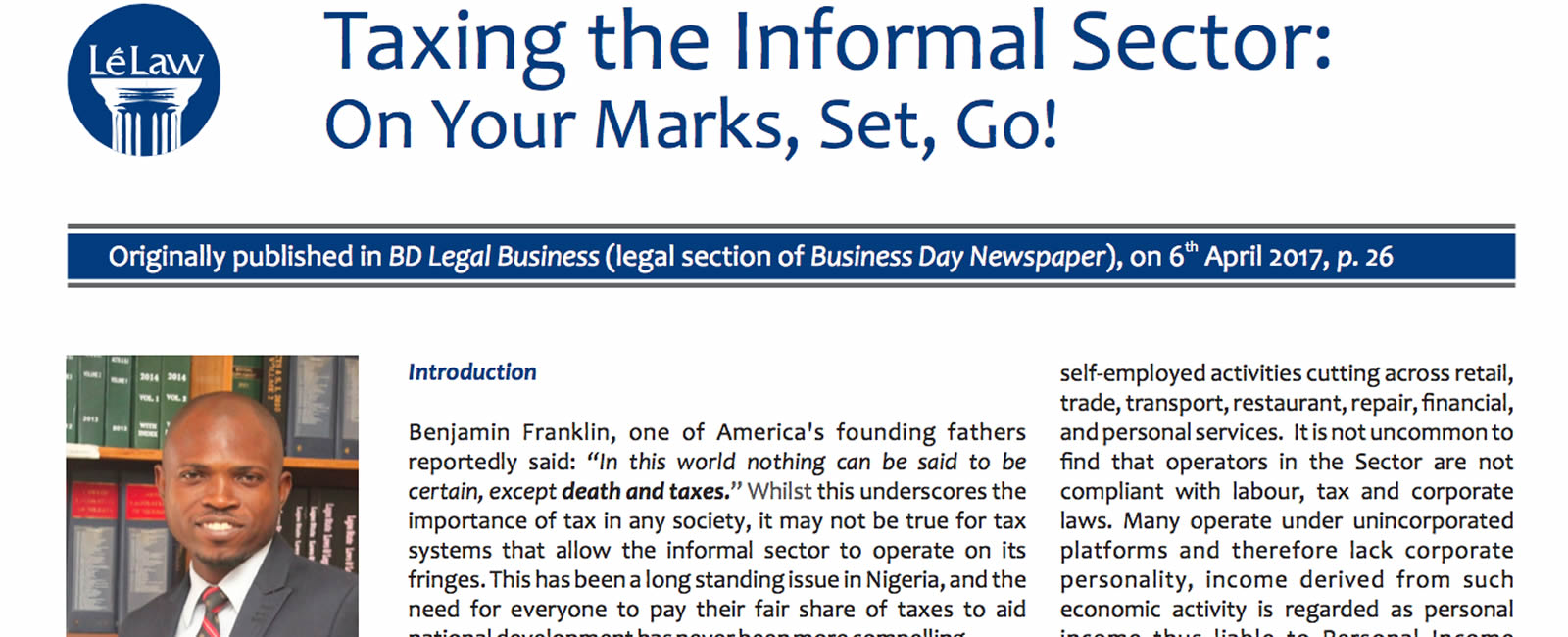 Taxing the Informal Sector: On Your Marks, Set, Go!
Benjamin Franklin, one of America's founding fathers reportedly said: "In this world nothing can be said to be certain, except death and taxes." Whilst this underscores the importance of tax in any society, it may not be true for tax systems that allow the informal sector to operate on its fringes. This has been a long standing issue in Nigeria, and the need for everyone to pay their fair share of taxes to aid national development has never been more compelling.
Read More