Posted By: | November 26, 2020 |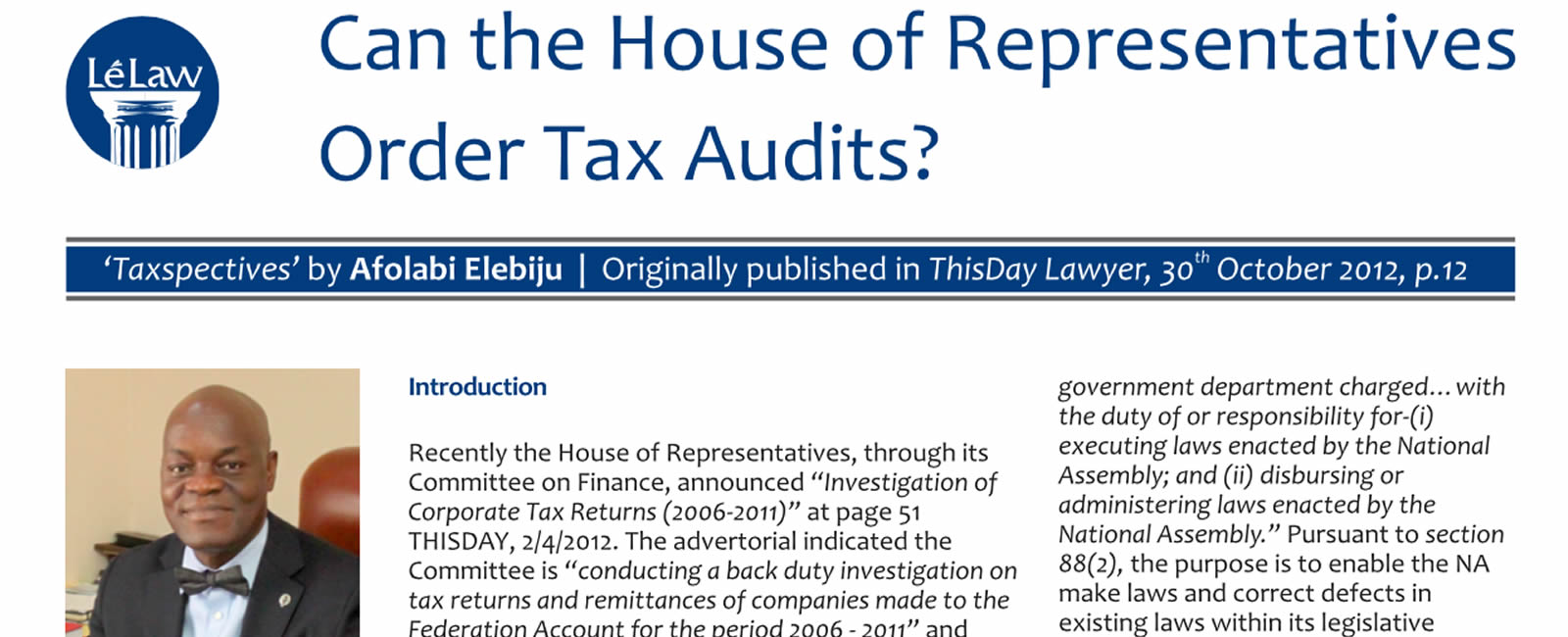 Can the House of Representatives Order Tax Audits?
Recently the House of Representatives, through its Committee on Finance, announced "Investigation of Corporate Tax Returns (2006-2011)"at page 51 THISDAY, 2/4/2012. the advertorial indicated the committee is "conducting a back duty investigation on tax return and remittances of companies made to the Federation Account for the period 2006-2011" and "has therefore appointed Olusola Adekanola & co. as Tax Consultant to work with it in investigation remittances and return of companies in the areas of Company Income Tax, Withholding Tax, Value Added Tax, Royalties, Petroleum Profit Tax Including any other revenues accruing to the fedreral Government."
Read More