Posted By: | January 15, 2021 |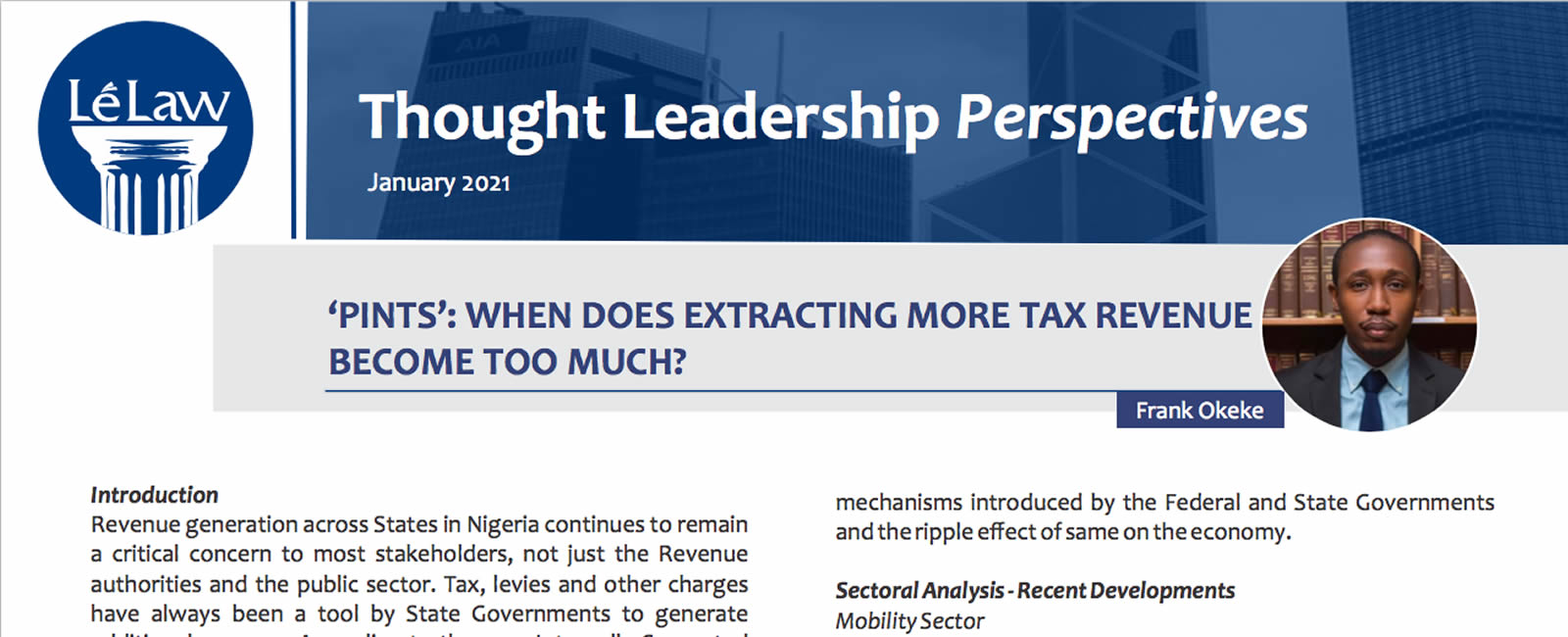 'PINTS': WHEN DOES EXTRACTING MORE TAX REVENUE BECOME TOO MUCH?
Revenue generation across States in Nigeria continues to remain a critical concern to most stakeholders, not just the Revenue authorities and the public sector. Tax, levies and other charges have always been a tool by State Governments to generate additional revenue. According to the 2019 Internally Generated Revenue (IGR) data released by the National Bureau of Statistics (NBS), States in Nigeria generated the total sum of N986.2 billion between January and September 2019. During the period, Lagos and Rivers States recorded the most IGR of Nigeria's 36 States and FCT. Lagos State, Nigeria's commercial hub generated N297.09 billion, representing 30% of IGR generated by all the States.1 This is understandable as Lagos State Government (LASG) cannot but benefit from the economic activities in its territory.
Read More