Posted By: | December 08, 2020 |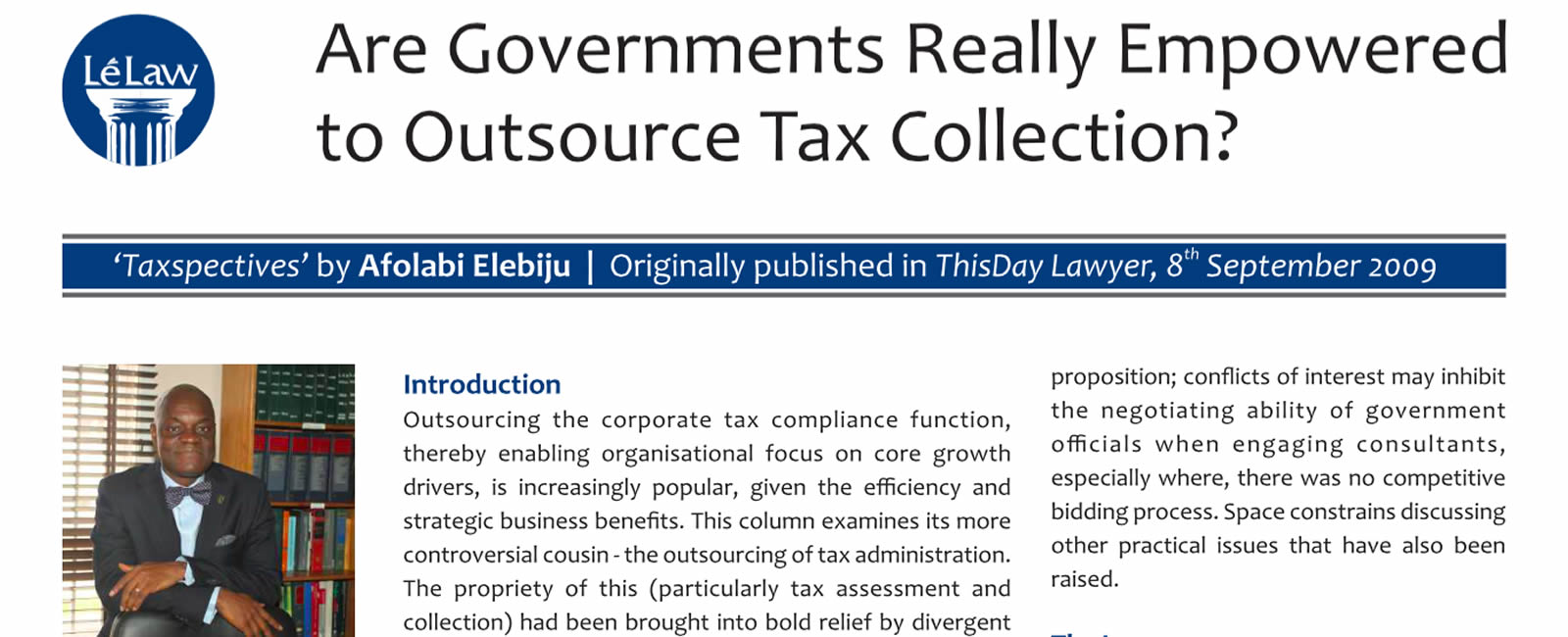 Are Governments Really Empowered to Outsource Tax Collection?
Outsourcing the corporate tax compliance function, thereby enabling organisational focus on the core growth drivers, is increasingly popular, given the efficiency and strategic business benefits. This Column examines its more controversial cousin-the outsourcing of tax administration. The property of this ( particularly tax assessment and collection) had been brought into bold relief by divergent practices of consultants variously engaged to help shore up internally generated revenues(IGRs) from taxes, retakes and levies.


Read More