Posted By: | April 10, 2021 |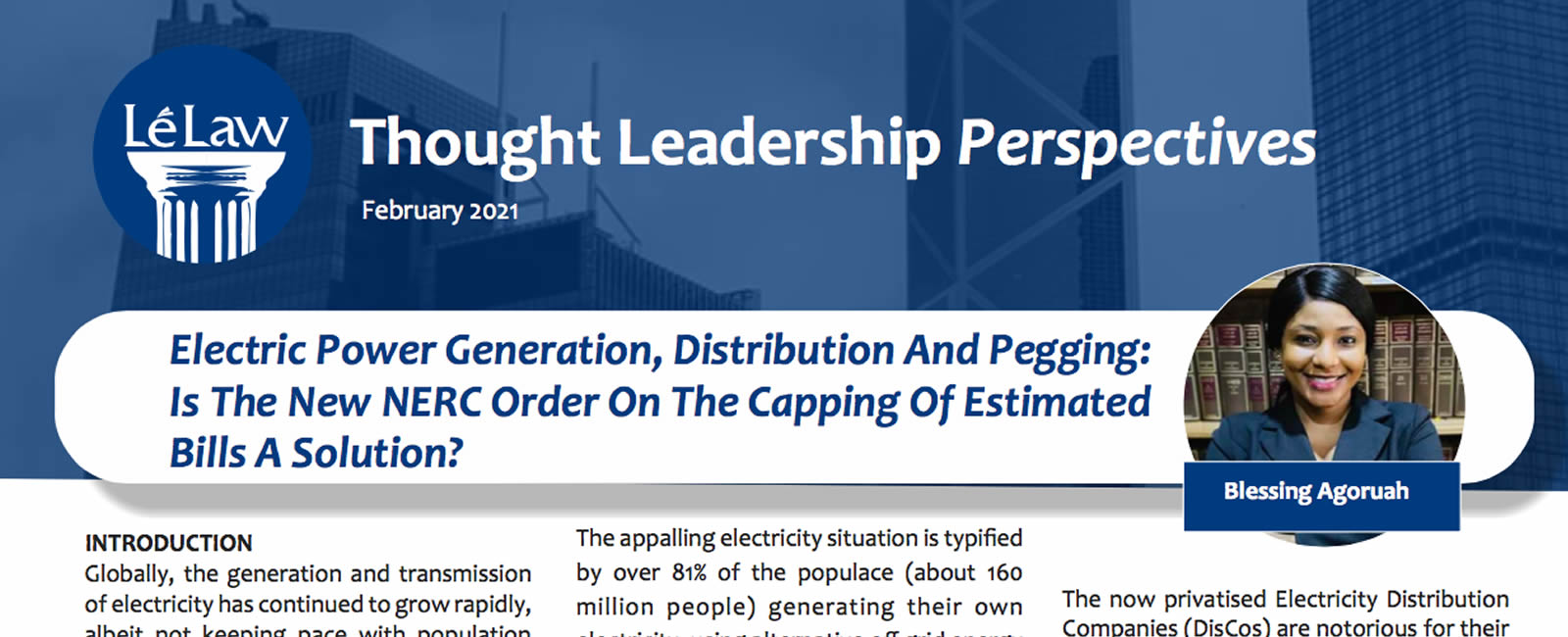 Electric Power Generation, Distribution And Pegging: Is The New NERC Order On The Capping Of Estimated Bills A Solution?
Globally, the generation and transmission of electricity has continued to grow rapidly, albeit not keeping pace with population growth in emerging and 3r d World economies. There is no gainsaying that the socio-economic, technological and industrial development of any nation, Nigeria inclusive, is largely dependent on electricity. Nigeria's continuing poor performance in this clearly catalytic sector underpins an indispensable need for speed, discipline and optimality of regulatory actions (all exemplifying 'transaction savviness') in our sector reform journey.
Read More