Posted By: | November 30, 2020 |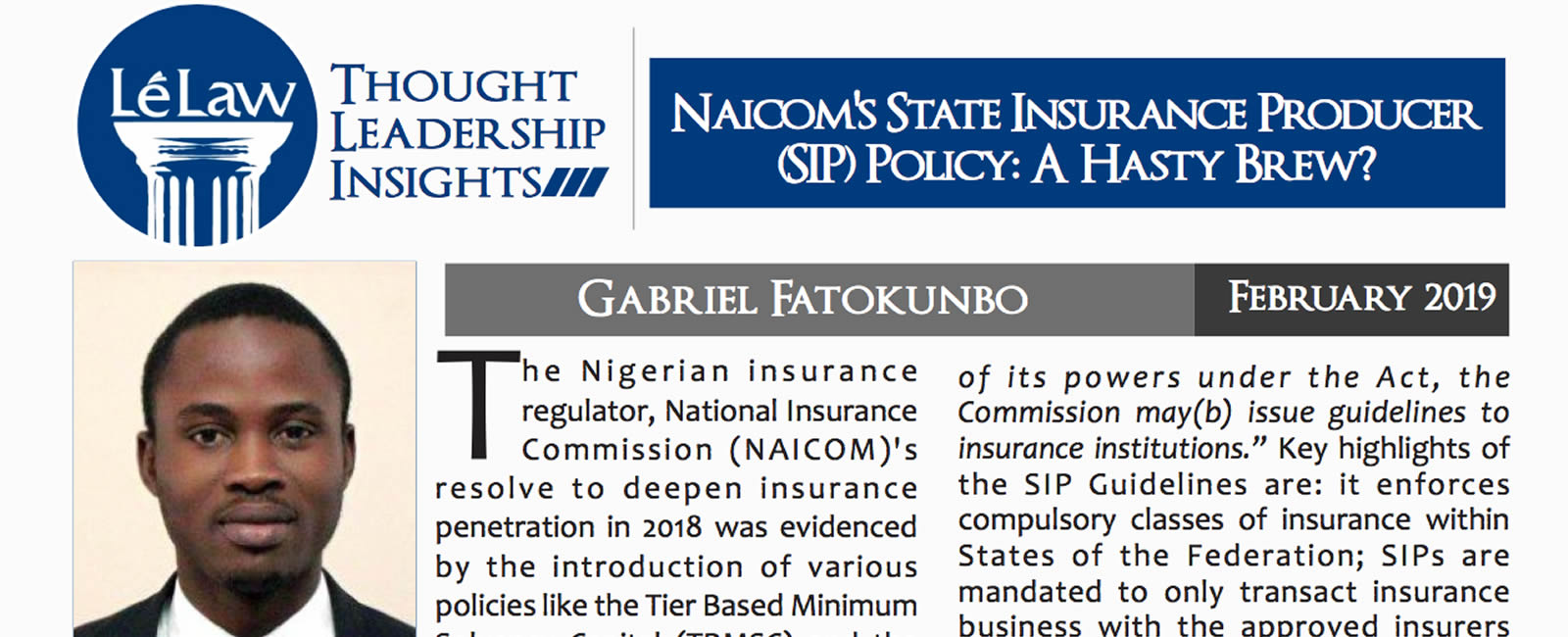 NAICOM'S State Insurance Producer (SIP) Policy: A Hasty Brew?
The Nigerian insurance regulator, National Insurance Commission (NAICOM)'s resolve to deepen insurance penetration in 2018 was by the introduction of various evidenced policies like the Tier Based Minimum Solvency Capital (TBMSC) and the State Insurance Producer (SIP), which were visited with much criticism from, and legal challenge by stakeholders that led to their withdrawal and cancellation. According to the Commissioner for Insurance and NAICOM's Chief Executive Officer, Mohammed Kari, the SIP is an alternative channel for insurance distribution projected to increase insurance penetration to about 200% to 300% in two years, thereby increasing state governments' (SG) revenue base when implemented.
Read More