Posted By: | December 01, 2020 |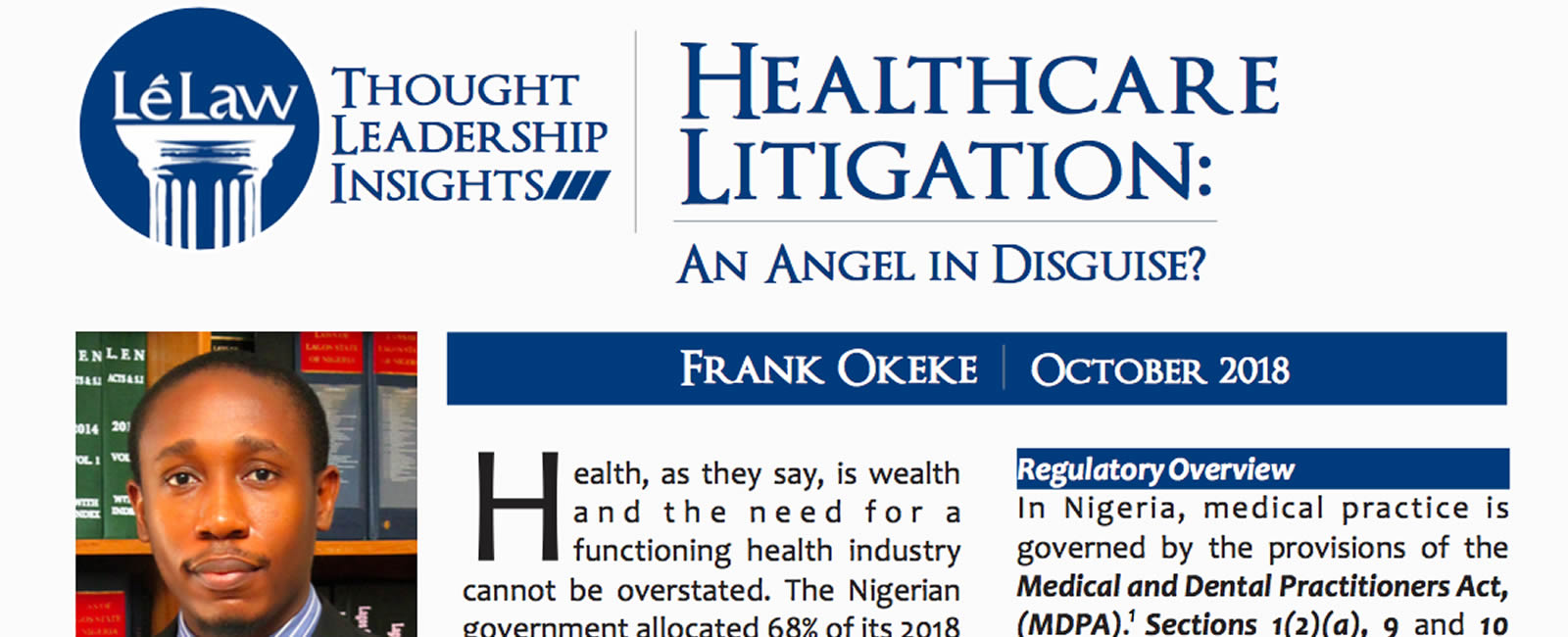 Healthcare Litigation: An Angel in Disguise?
Health, as they say, is wealth and the need for a functioning health industry cannot be overstated. The Nigerian government allocated 68% of its 2018 health budget to primary healthcare for wider impact coverage. It is undeniable that improved health is a mainstay of a society.
Read More