Posted By: | November 25, 2020 |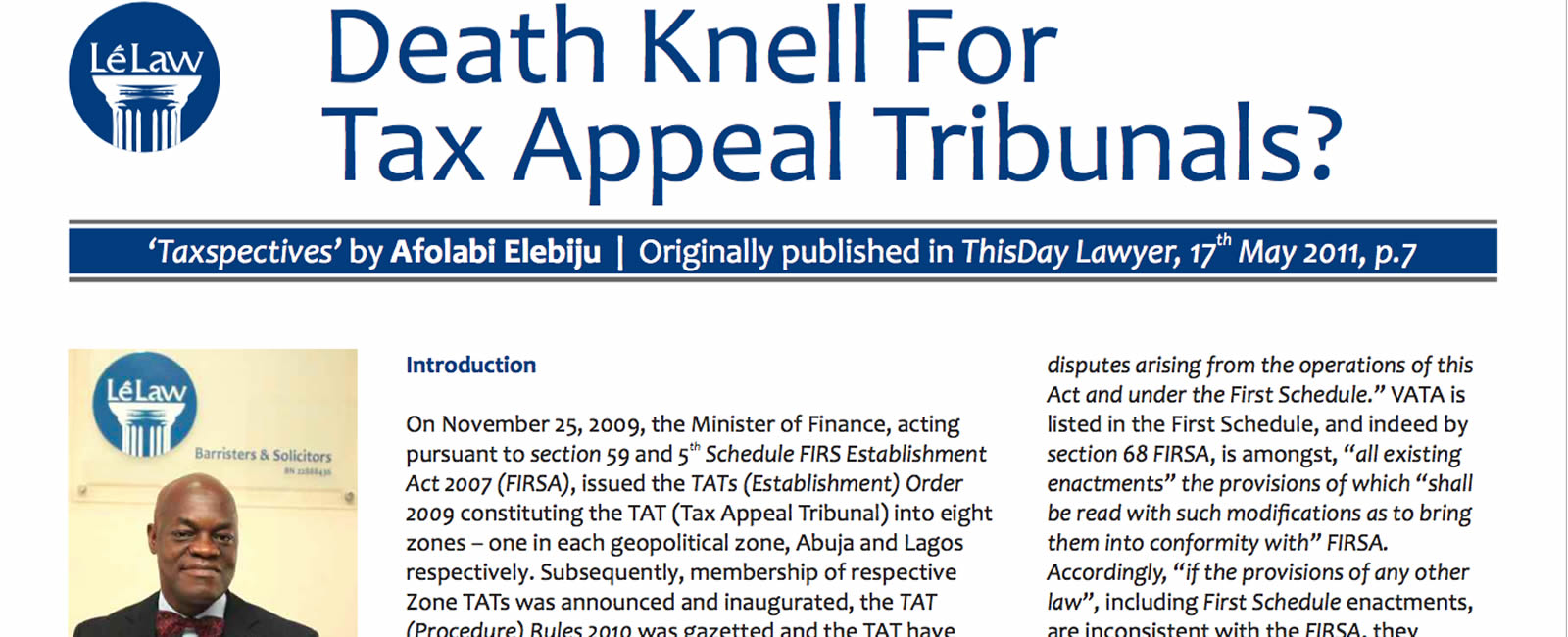 Death Knell For Tax Appeal Tribunals?
On November 25, 2009, the Minister of Finance, acting pursuant to section 59 and 5th Schedule FIRS Establishment Act 2007 (FIRSA), issued the TATs (Establishment) Order 2009 constituting the TAT (Tax Appeal Tribunal) into eight zones – one in each geopolitical zone, Abuja and Lagos respectively. Subsequently, membership of respective Zone TATs was announced and inaugurated, the TAT (Procedure) Rules 2010 was gazetted and the TAT have commenced sitting over tax appeals, and in some cases have started rendering decisions.
Read More