Posted By: | December 29, 2020 |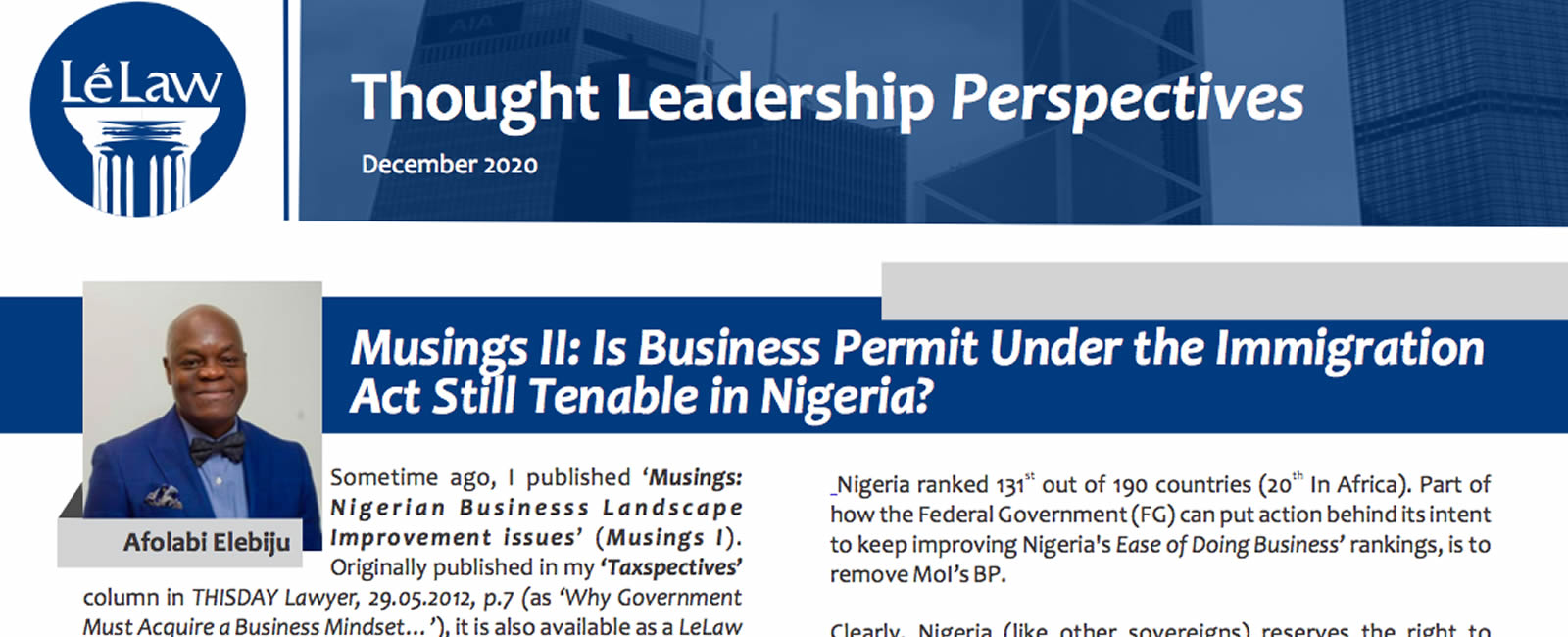 Musings II: Is Business Permit Under the Immigration Act Still Tenable in Nigeria?
Sometime ago, I published 'Musings: Nigerian Businesss Landscape Improvement issues' (Musings I). Originally published in my 'Taxspectives' column in THISDAY Lawyer, 29.05.2012, p.7 (as 'Why Government Must Acquire a Business Mindset...'), it is also available as a LeLaw Thought Leadership Insights piece amongst others at: www.lelawlegal.com. Subsequently, the Nigerian Immigration Act, No. 8 of 2015 (IA), was enacted, repealing its predecessor, IA, Cap. I-1, LFN 2004 (originally enacted in 1963). The Immigration Regulations 2017 issued pursuant to the IA followed; and most recently, the Ministry of Interior (MoI)'s Citizenship and Business Department issued the 'Handbook on Expatriate Quota Administration (Revised 2020)' (the Handbook).
Read More